Students benefit from a full-range of co-curricular opportunities that allows students to develop and build on their interests within the spiritual, cultural, academic and sporting arenas.  These learning experiences include:
Clubs
Chess Club
Students of all ages are able to participate in Chess Club. The club is led by students and meets weekly in the learning centre. It is a wonderful opportunity for students to interact based on ability and interest rather than just Year group. 
Reef Club
Students of all ages and abilities have an opportunity to participate in Reef Club where they can nurture their curiosity about marine life and develop an understanding of the requirements to build and maintain aquariums. Through building aquariums, students participate in the beauty of creation and apply valuable mathematical, scientific and problem-solving skills.  Through their maintenance of the aquairums, students become more detail-orientated, intuitive and dependable.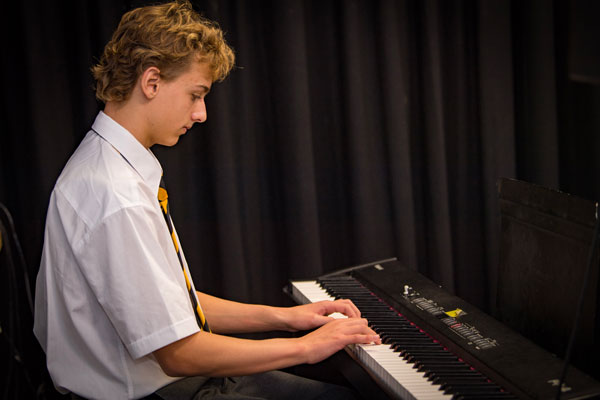 Creative Arts
Students can take part in a variety of musical pursuits including vocal ensemble, stage band, rock band and music tutoring in guitar, woodwind brass and drums.
Debating and public speaking
Debating
Students have an opportunity to participate in the Catholic Schools Debating Association competition. This competition is preceded by elimination rounds, quarter-finals, semi-finals and a grand final. Winners of the grand final compete at the state finals. The association allows two teams per year to be registered.

Public Speaking
Students have the opportunity to represent the College in two Public Speaking competitions; the Catholic Schools Debating Association (CSDA) competition and the Marist Oratory competition. Two students per Year group to participate in the CSDA competition where students need to be successful in a previous stage to advance to the next stage. The Marist Oratory competition is a prestigious, one night only event where each school fields one best speaker per year group. The winning school has the honour of holding the trophy for the year.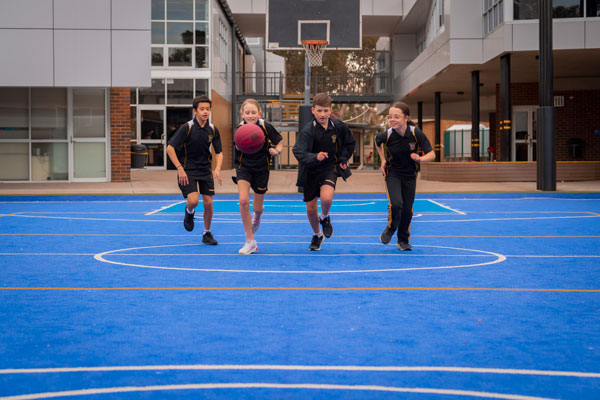 Sport
Students have the opportunity to represent the college in sport.  The college is a proud member of the Sydney Catholic Schools Sports organisation. Students can participate in:
Basketball

Cricket

Touch Football

Rugby League

Tennis

Squash

Volleyball

Swimming

Athletics

Football