Corpus Christi College Maroubra is currently undertaking major building works to develop and maintain high-quality, well-designed learning facilities.
The Hermitage Hall
This is the main multi-purpose area of the college. It is used as a hall, entertainment space, sacred/liturgical space, assembly area, sports/training area, examination hall, meeting space and showcase venue.  The Hermitage houses extensive AV equipment, toilets, showers, gymnasium and kitchen.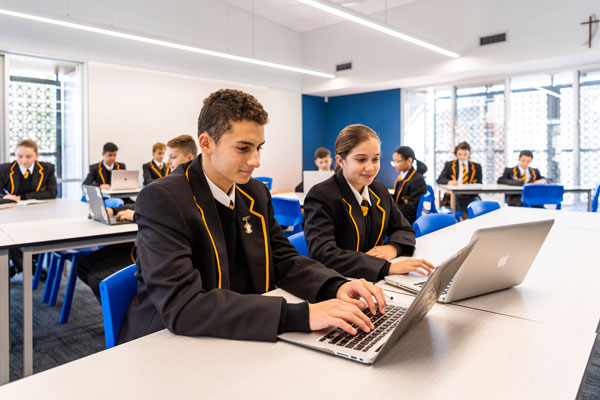 Specialist Classrooms
Classrooms are being developed to allow for collaborative learning with breakout spaces, modern facilities encouraging group work, peer teaching and learning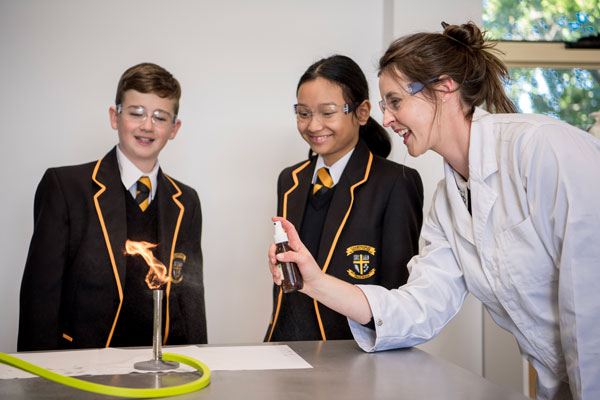 Science Laboratories
The addition of two new science laboratories and prep rooms ensures the practical and theoretical components of courses are optimised through thoughtful design, safety considerations and seamless integration of technology. The design assists students to work both collaboratively and independently.
Music Studios
The music studio consists of one main classroom with performance space and four smaller practice rooms where students can work independently to develop their skills.
Art Studio
There are two well resourced art studio's at the college,  equipped with the necessary elements to instill in students a love of art. The studio spaces allow for  students to develop their skills and technique, create, learn and be inspired.
Learning Centre
Our well appointed learning centre is largely open plan with five GLA's and flexible furniture to encourage collaboration and creation, while also affording students the opportunity for independent study.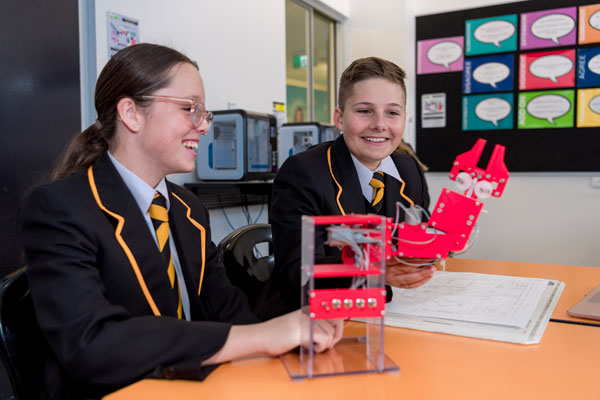 Technology
Our technology facilities allow students to use their imagination to design, develop, create and produce works.  Subject offerings include Design and Technology, Industrial Technology, Stem, Engineering, Hospitality and Construction.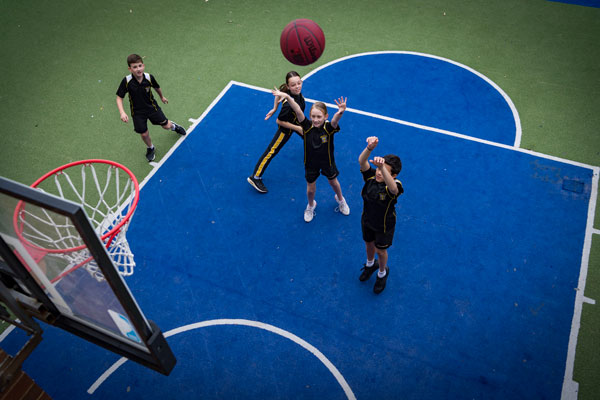 Basketball Court
The outdoor basketball court has a synthetic surface. It is a multipurpose area for sport, outdoor assemblies, meetings and student recreation.
Canteen
Students have access to the college canteen prior to classes, at recess and lunch. They can order online or purchase as per normal. The canteen is a third party business that is regularly tended, under the responsibility of the college business manager. 
Heffron Park
Located behind the college is Heffron Park. Spread over 44 hectares the park comprises sporting fields, netball courts and tennis courts. There are many sports fields located within Heffron Park which are used for a variety of sports including netball, rugby league, rugby union, soccer, hockey and tennis.